Startowa
Do nadrzędnej
Nowości
English
Komunikaty
Anty
Inne
English articles
O nas
Współpraca
Linki
Polecamy
Ściągnij sobie
Zastrzeżenie
Uwaga ogólna do tutejszych stron
- ze względu na starszą technologię, są one dostosowane do czytania na komputerze
Na telefonach - zaleca się czytać w poziomie.
Kawa, herbata, pączki...
Z okazji TŁUSTEGO CZWARTKU pani Katarzyna Świątkowska (lekarz, którą tu wielokrotnie cytowaliśmy*), napisała nam na Facebooku poniższe rady.
-------------
PYSZNEGO TŁUSTEGO CZWARTKU !!!
Jak co roku przypominam, że pączki, faworki, czy ciasteczka warto popijać herbatą lub kawą!!!

Herbata była stosowana w celach leczniczych od starożytności. Wiele badań w ostatnich czasach wykazało, że polifenole będące składnikami herbat mają działanie przeciwnowotworowe, mogą poprawiać wyniki terapii onkologicznej (1-3) (9-13), zmniejszają zagrożenie miażdżycą, chorobą Alzheimera i Parkinsona (4-7).

W ciągu ostatnich dziesięcioleci badano polifenole z czarnej herbaty pod kątem ich działania przeciw otyłości.
Śledztwa wykazały skuteczność herbaty i kawy w walce z otyłością (17).

I wcale nie chodzi o sytuację, kiedy filiżankę tego naparu wypijemy "zamiast" kolejnego pączka, batonika czy ciasteczek. (Choć, nie można zaprzeczyć, że taka zamiana to też baaardzo skuteczna strategia odchudzająca).

Dobra wiadomość jest taka, że nie musi to być herbata zielona, (jakoś nie bardzo pasuje mi połączenie zielonej herbaty z pączkami ... choć wiadomo - o gustach się nie dyskutuje).
Herbata - i czarna i zielona, i oolong, nie tylko służą sercu, mózgowi, ale też pomagają pożegnać oponkę na brzuchu, którą sobie niechcący wyhodowaliśmy.

A wszystko dzięki herbacianym polifenolom, które mają niesamowitą zdolność hamowania enzymów, które mamy w jelitach, i które są niezbędne by spożyte przez nas tłuszcze i cukry, zostały strawione by dostarczyć nam porcji kalorii.
W obecności herbaty - tłuszcze i cukry nie wchłaniają się tak całkowicie. Nie wszystkie kalorie są przyswajane, mamy też mniejsze skoki poziomu cukru we krwi po posiłkach (14-24).

Efekt jest taki, że mamy przyjemność z jedzenia (np. pączków) ale nie wszystkie kalorie z nich przedostaną się do naszej krwi.

To nie koniec dobrych wiadomości.

Niestrawione, dzięki herbacianym polifenolom, węglowodany z pączków czy innych mącznych przysmaków - nie dość, że nie są całkowicie wchłaniane, to stają się pokarmem dla korzystnej mikroflory jelitowej.

Te cenne mikroby "odwdzięczają" się nam za to, że nakarmiliśmy je niestrawionymi do końca węglowodanami (np. w pączkach) produkcją tzw. krótkołańcuchowych kwasów tłuszczowych, które wnikają do krwi i (m.in.) zmieniają losy tłuszczu w naszym ciele. Pomagają pożegnać się z jego nadmiarem (25-27).

Fajnie, nie?

Niektóre doniesienia sugerują, że skuteczniejsza w tym wszystkim jest herbata, której liście zostały poddane fermentacji, czyli czarna i oolong, niż niefermentowana zielona herbata, choć i ona może nieco wspomagać odchudzanie, ale już za pomocą innych mechanizmów i nie jest tak skuteczna na tym polu jak herbata czarna (28-35).

Kawa, poza innymi dobroczynnymi efektami dla naszego zdrowia (wielokrotnie już przytaczałam dowody w postaci badań), również sprzyja utrzymaniu szczupłej sylwetki (36).

W badaniach spożycie kawy było odwrotnie proporcjonalne do obwodu talii. Kawa jest źródłem flawonoli; zawiera związki bioaktywne, takie jak kwas chlorogenowy, kofeina, trygonelina i MAGNEZ (!), które mają działanie ochronne w stosunku do otyłości brzusznej (37-39).

Kawa poprawia zdrowie wątroby (40), jest rekomendowana w wielu chorobach tego narządu, zmniejsza ryzyko progresji do marskości tego narządu (41).

Nie sugeruję, żeby stale zajadać ociekające tłuszczem słodkie przysmaki licząc na herbatę i kawę.

Jednak, tłusty czwartek jest tylko raz w roku. A herbata zmniejsza skutki "pączkowego szaleństwa", któremu większość z nas (słusznie) ulegnie.

Warto pamiętać, że kawa i herbata to super-zdrowe napoje (dla zdecydowanej większości ludzi).

Źródła
1. Wang Y.C., Bachrach U. The specific anti-cancer activity of green tea (−)-epigallocatechin-3-gallate (EGCG) Amino Acids. 2002;22:131–143.
2. Zhang G., Wang Y., Zhang Y., Wan X., Li J., Liu K., Wang F., Liu K., Liu Q., Yang C., et al. Anti-cancer activities of tea epigallocatechin-3-gallate in breast cancer patients under radiotherapy. Curr. Mol. Med. 2012;12:163–176.
3. Isemura M., Saeki K., Kimura T., Hayakawa S., Minami T., Sazuka M. Tea catechins and related polyphenols as anti-cancer agents. Biofactors. 2000;13:81–85.
4. Lee W., Min W.K., Chun S., Lee Y.W., Park H., Lee D.H., Lee Y.K., Son J.E. Long-term effects of green tea ingestion on atherosclerotic biological markers in smokers. Clin. Biochem. 2005;38:84–87.
5. Mandel S.A., Amit T., Weinreb O., Reznichenko L., Youdim M.B.H. Simultaneous manipulation of multiple brain targets by green tea catechins: A potential neuroprotective strategy for Alzheimer and Parkinson diseases. CNS Neurosci. Ther. 2008;14:352–365.
6. Weinreb O., Mandel S., Amit T., Youdim M.B.H. Neurological mechanisms of green tea polyphenols in Alzheimer's and Parkinson's diseases. J. Nutr. Biochem. 2004;15:506–516. doi: 10.1016/j.jnutbio.2004.05.002.
7. Anandhan A., Tamilselvam K., Radhiga T., Rao S., Essa M.M., Manivasagam T. Theaflavin, a black tea polyphenol, protects nigral dopaminergic neurons against chronic mptp/probenecid induced Parkinson's disease. Brain Res. 2012;1433:104–113.
8. Pan H, Gao Y, Tu Y. Mechanisms of Body Weight Reduction by Black Tea Polyphenols. Molecules. 2016 Dec 7;21(12):1659.
9. Tu Y., Kim E., Gao Y., Rankin G.O., Li B., Chen Y.C. Theaflavin-3, 3′-digallate induces apoptosis and G2 cell cycle arrest through the Akt/MDM2/p53 pathway in cisplatin-resistant ovarian cancer A2780/CP70 cells. Int. J. Oncol. 2016;48:2657–2665.
10. . Gao Y., Rankin G.O., Tu Y., Chen Y.C. Theaflavin-3, 3'-digallate decreases human ovarian carcinoma OVCAR-3 cell-induced angiogenesis via Akt and Notch-1 pathways, not via MAPK pathways. Int. J. Oncol. 2016;48:281–292.
11. H., Wang F., Rankin G.O., Rojanasakul Y., Tu Y., Chen Y.C. Inhibitory effect of black tea pigments, theaflavin-3/3'-gallate against cisplatin-resistant ovarian cancer cells by inducing apoptosis and G1 cell cycle arrest. Int. J. Oncol. 2017;51:1508–1520.
12. Pan H., Li J., Rankin G.O., Rojanasakul Y., Tu Y., Chen Y.C. Synergistic effect of black tea polyphenol, theaflavin-3,3'-digallate with cisplatin against cisplatin resistant human ovarian cancer cells. J. Funct. Foods. 2018;46:1–11.
13. Wang J., Man G.C.W., Chan T.H., Kwong J., Wang C.C. A prodrug of green tea polyphenol (–)-epigallocatechin-3-gallate (Pro-EGCG) serves as a novel angiogenesis inhibitor in endometrial cancer. Cancer Lett. 2018;412:10–20.Auvichayapat P, Prapochanung M, Tunkamnerdthai O, Sripanidkulchai BO, Auvichayapat N, Thinkhamrop B, et al. Effectiveness of green tea on weight reduction in obese Thais: A randomized, controlled trial. Physiology & behavior. 2008;93:486–491.
14. Yang X., Kong F. Effects of tea polyphenols and different teas on pancreatic α-amylase activity in vitro. LWT-Food Sci. Technol. 2016;66:232–238.
15. Rothenberg DO, Zhou C, Zhang L. A Review on the Weight-Loss Effects of Oxidized Tea Polyphenols. Molecules. 2018;23(5):1176. Published 2018 May 14.
16. Yang C.S., Zhang J., Zhang L., Huang J., Wang Y. Mechanisms of body weight reduction and metabolic syndrome alleviation by tea. Mol. Nutr. Food Res. 2015;60:160–174.
17. Ide K, Takeuchi M, Seki T, Kawakami K. Effect of Regular Exercise and Functional Beverages on Changes in Body Weight and Waist Circumference in Healthy Japanese Subjects. Medicina (Kaunas). 2018;54(4):64. Published 2018 Sep 4.
18. Han L.K., Takaku T., Li J., Kimura Y., Okuda H. Anti-obesity action of oolong tea. Int. J. Obes. 1999;23:98–105
19. Nakai M., Fukui Y., Asami S., Toyoda-Ono Y., Iwashita T., Shibata H., Mitsunaga T., Hashimoto F., Kiso Y. Inhibitory effects of oolong tea polyphenols on pancreatic lipase in vitro. J. Agric. Food Chem. 2005;53:4593–4598.
20. Striegel L., Kang B., Pilkenton S.J., Rychlik M., Apostolidis E. Effect of black tea and black tea pomace polyphenols on α-Glucosidase and α-Amylase Inhibition, relevant to type 2 diabetes prevention. Front. Nutr. 2015;2:3.
21. Kwon Y., Apostolidis E., Shetty K. Inhibitory potential of wine and tea against α-amylase and α-glucosidase for management of hyperglycemia linked to type 2 aiabetes. J. Food Biochem. 2008;32:15–31.
22. Miao M., Jiang H., Jiang B., Li Y., Cui S.W., Jin Z. Structure elucidation of catechins for modulation of starch digestion. J. Funct. Foods. 2013;5:2024–2029.
23. Liu S., Yu Z., Zhu H., Zhang W., Chen Y. In vitro α-glucosidase inhibitory activity of isolated fractions from water extract of Qingzhuan dark tea. BMC Complement. Altern. Med. 2016;16:378
24. Satoh T., Igarashi M., Yamada S., Takahashi N., Watanabe K. Inhibitory effect of black tea and its combination with acarbose on small intestinal α-glucosidase activity. J. Ethnopharmacol. 2015;161:147–155.
25. Zhong Y., Nyman M., Fåk F. Modulation of gut microbiota in rats fed high-fat diets by processing whole-grain barley to barley malt. Mol. Nutr. Food Res. 2015;59:2066–2076.
26. Besten G.D., Bleeker A., Gerding A., Eunen K.V., Havinga R., Dijk T.H., Bakker B.M. Short-chain fatty acids protect against high-fat diet–Induced obesity via a PPAR γ-dependent switch from lipogenesis to fat oxidation. Diabetes. 2015;64:2398–2408.
27. Sun H., Chen Y., Cheng M., Zhang X., Zheng X., Zhang Z. The modulatory effect of polyphenols from green tea, oolong tea and black tea on human intestinal microbiota in vitro. J. Food Sci. Technol. 2017;55:399–407.
28. Basu A, Du M, Sanchez K, Leyva MJ, Betts NM, Blevins S, et al. Green tea minimally affects biomarkers of inflammation in obese subjects with metabolic syndrome. Nutrition. 2011;27:206–213.
29. Basu A, Sanchez K, Leyva MJ, Wu M, Betts NM, Aston CE, et al. Green tea supplementation affects body weight, lipids, and lipid peroxidation in obese subjects with metabolic syndrome. Journal of the American College of Nutrition. 2010;29:31–40.
30. Bogdanski P, Suliburska J, Szulinska M, Stepien M, Pupek-Musialik D, Jablecka A. Green tea extract reduces blood pressure, inflammatory biomarkers, and oxidative stress and improves parameters associated with insulin resistance in obese, hypertensive patients. Nutrition research. 2012;32:421–427.
31. Boschmann M, Thielecke F. The effects of epigallocatechin-3-gallate on thermogenesis and fat oxidation in obese men: a pilot study. Journal of the American College of Nutrition. 2007;26:389S–95S.
32. Hursel R., Viechtbauer W., Westerterp-Plantenga M. Effects of green tea on weight loss and weight maintenance. A meta-analysis. Appetite. 2009;52:838.
33. Phung O.J., Baker W.L., Matthews L.J., Lanosa M., Thorne A., Coleman C.I. Effect of green tea catechins with or without caffeine on anthropometric measures: A systematic review and meta-analysis. Am. J. Clin. Nutr. 2009;91:73–81.
34. Hursel R., Viechtbauer W., Dulloo A.G., Tremblay A., Tappy L., Rumpler W., Westerterp-Plantenga M.S. The effects of catechin rich teas and caffeine on energy expenditure and fat oxidation: A meta-analysis. Obes. Rev. 2011;12:573–581
35. Nyambe-Silavwe H., Williamson G. Polyphenol and fibre-rich dried fruits with green tea attenuate starch-derived postprandial blood glucose and insulin: A randomised, controlled, single-blind, cross-over intervention. Br. J. Nutr. 2016;116:443–450.
36. Lee A, Lim W, Kim S, Khil H, Cheon E, An S, Hong S, Lee DH, Kang SS, Oh H, Keum N, Hsieh CC. Coffee Intake and Obesity: A Meta-Analysis. Nutrients. 2019 Jun 5;11(6):1274.
37. Popiolek-Kalisz J. The Impact of Dietary Flavonols on Central Obesity Parameters in Polish Adults. Nutrients. 2022 Nov 27;14(23):5051.
38. Lee A., Lim W., Kim S., Khil H., Cheon E., An S., Hong S., Lee D.H., Kang S.-S., Oh H., et al. Coffee Intake and Obesity: A Meta-Analysis. Nutrients. 2019;11:1274.
39. Higdon J.V., Frei B. Coffee and Health: A Review of Recent Human Research. Crit. Rev. Food Sci. Nutr. 2006;46:101–123.
40.Heath RD, Brahmbhatt M, Tahan AC, Ibdah JA, Tahan V. Coffee: The magical bean for liver diseases. World J Hepatol. 2017 May 28;9(15):689-696.
41.Kennedy, O.J., Fallowfield, J.A., Poole, R. et al. All coffee types decrease the risk of adverse clinical outcomes in chronic liver disease: a UK Biobank study. BMC Public Health 21, 970 (2021).
_____
* W aspekcie kawy zobacz np, Kawa - podsumowanie (gdzie są odwołania do artykułów pani doktor), a o herbacie podobnie w jej pochwale.
Uwaga - jednak, zwłaszcza gdy zapominamy o ww. poradach i w przypadku łasuchów na słodkie - pamiętajmy: cukier, węglowodany/pszenica i przegrzany tłuszcz (prawdopodobnie najtańszy), na którym smaży się wielokrotnie pączki w pełnym zanurzeniu, to bardzo zła kombinacja dla zdrowia.
Zatem, postawisz mi kawę?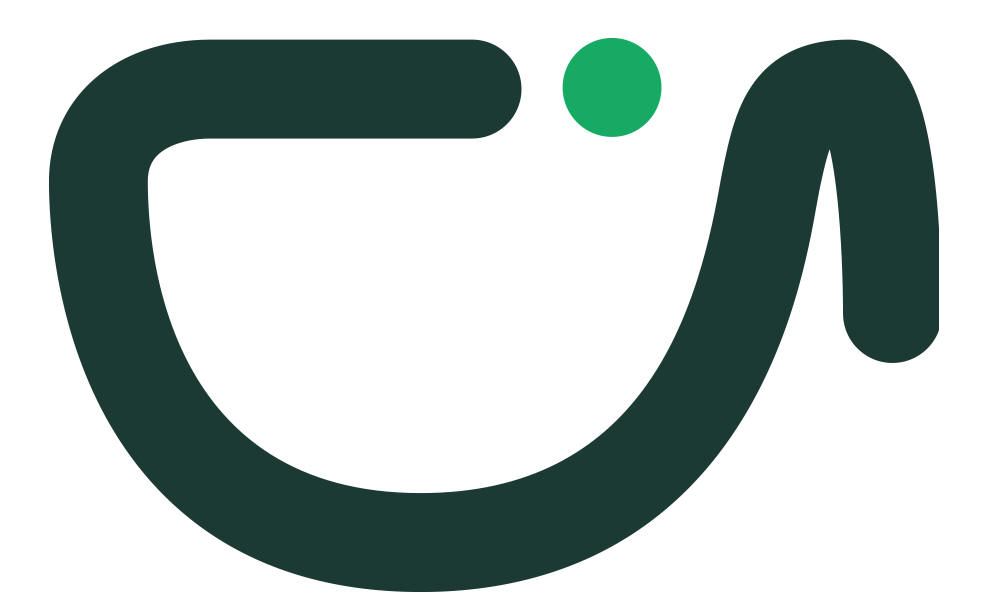 PS Na naszej stronie znajdziesz bogactwo różnych treści jakie tu nagromadziłem na przestrzeni lat. Są różnej jakości, pewne się zdezaktualizowały, ale w sumie oddaje to przebieg wielu wydarzeń, ewolucję poglądów i wiedzy. Warto sięgać, a pomocą są podsumowania w postaci comiesięcznych Nowości (czy widziałeś poprzednie?) oraz lokalna wyszukiwarka w stopce strony.


Wyszukiwarka
lokalna
na dole strony
Także w Komunikaty
_______________

Zapisz się na
▼Biuletyn▼

(Twoje dane są całkowicie bezpieczne;
za zapis -

upominek > Informacja wstępna)



_______

Twoja Super Ochrona Medyczna